Through this blog, we have made an honest effort to shed light on the concept of fleet management and the importance of GPS technology in fleet management. 
What is GPS?
GPS, or the Global Positioning System, is a navigation system that is used to determine an object's location and time data.
Why is GPS Technology Important?
In the modern age, GPS has become a powerful and dependable tool for individuals and businesses worldwide. Be it a car or a smartphone manufacturer, scientists, pilots, or workers; all use GPS in their work field.
What is Fleet Management?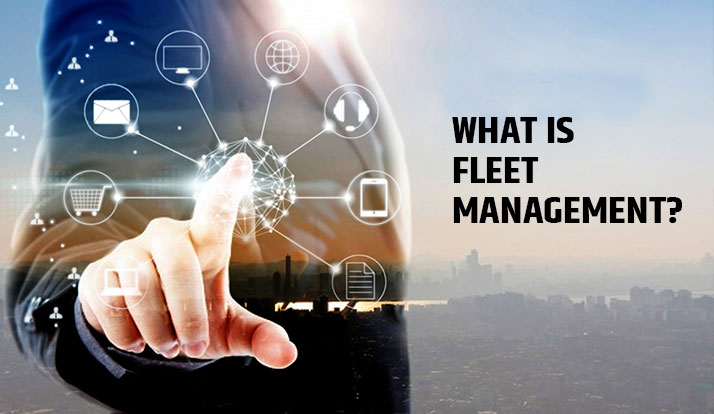 Fleet Management is a process that is used by fleet operators to manage:
Commercial motor vehicles such as cars, vans, trucks

Private vehicles used for work purposes

Machines used in the aviation industry, such as planes and helicopters

Ships

Rail cars

Assets such as generators, excavators and trailers that cannot run on their own.
Fleet management functions are either managed by an in-house department or an outsourced service provider.
Why is Fleet Management Important?
Fleet management is crucial because it helps organisations to remove or minimise risks associated with:
Vehicle investment

Efficiency of vehicles

Government legislation

Productivity of drivers

Expenses incurred on transportation

Costs associated with staff
What is the Need for Fleet Management Solutions?
Today, a large number of customers want faster service, quicker delivery times and shipment tracking. A sound fleet management system can make all the difference and provide a business with an edge over its competitors. Small companies can often manage a few vehicles without the help of software. However, for organisations that intend to grow, fleet management systems are of great importance. These systems allow organisations to lease or acquire more vehicles and manage them efficiently.
Most businesses today employ various software and other technologies to manage their fleet. However, we will only focus on the importance of GPS technology in fleet management.
What is the importance of GPS Technology in Fleet Management?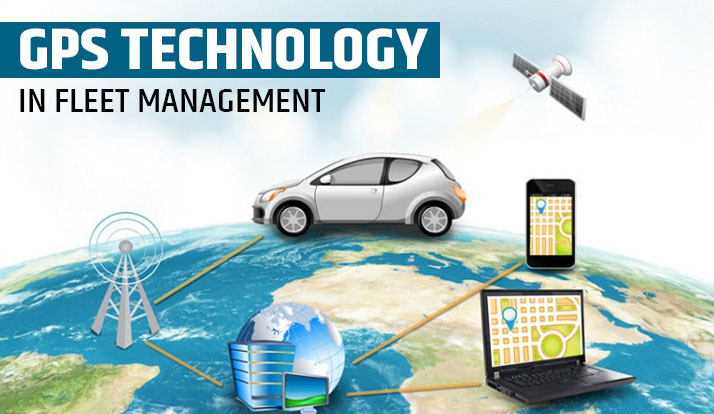 GPS tracking systems play a crucial role in fleet management. They help in saving time and money and also provide several other benefits. Please find listed below some of the advantages offered by GPS tracking systems.
Increased Productivity and Profitability
GPS tracking systems help collect and analyse data relating to the shortest routes, vehicle efficiency and driver productivity. It leads to a reduction in employee overtime and fuel consumption costs. A research study by Frost and Sullivan shows that GPS technology can increase fleet productivity and reduce employee overtime by 10-15%.
"Time is Money" is an age-old proverb and assumes even more significance in the transportation business. GPS technology helps managers to use real-time driver locations for time-bound deliveries. Also, it helps managers save time by guiding drivers to avoid challenging and busy routes.
Improved Fleet Operations
A GPS tracking system provides managers with instant access to data, because of which they no longer have to rely on log sheets and maintenance records. Moreover, it helps managers to schedule efficiently and fix driver and asset accountability.
Optimum Utilisation of Vehicles and Resources
GPS technology allows managers to monitor vehicles and gain detailed insights on fuel usage, driver behaviour, engine idle time, etc. The data helps managers to utilise vehicles and resources more efficiently. A research study by Frost and Sullivan shows that GPS technology can help fleet operators increase their vehicle utilisation by 15-20%.
Reduced Insurance and Liability Costs
Insurance companies offer special discounts to vehicles equipped with GPS tracking systems. Moreover, GPS technology can help protect a business from claims arising out of accidents and false lawsuits.
Reduced Fuel Costs and Carbon Emissions
Poor driving behaviours such as unnecessary speeding and idling result in excessive fuel wastage. GPS tracking systems can help managers reduce fuel consumption by 20-25% and idle time by 20-30%. Also, they help in reducing harmful carbon footprints.
Reduced Maintenance Costs and Vehicle Wear & Tear
In the absence of sound fleet management systems, organisations may end up servicing their vehicles unnecessarily. GPS technology helps managers to closely monitor each vehicle and send alerts whenever repairs or maintenance is required. 
Automation of Record Keeping
GPS tracking systems help record all data relating to fleet operations. It allows managers to schedule vehicle and equipment service and track service locations. Also, managers can easily track drop-off locations and routes used. Besides, it helps to maintain records related to employee hours and vehicle mileage. This information comes handy in annual planning and cases of audits.
Prevents Unauthorised Vehicle Use
GPS tracking systems can help reduce unauthorised fuel consumption and unauthorised use after office hours.
 Increased Employee Safety
GPS tracking systems help to improve the safety of drivers. Also, it allows managers to reward efficient and safe drivers and identify drivers who need training. Moreover, managers can use GPS location to call for help in case of any emergency.
Happy and Satisfied Customers
GPS tracking systems help to reduce delivery time and provide customers with real-time tracking information. All of these factors make sure that customers stay happy and satisfied.
Quick Recovery of Stolen Vehicles
A GPS tracking system sends notifications and alerts in case of a theft. Moreover, it helps organisations recover stolen vehicles quickly by providing data relating to their location.
How can PISTA GPS Trackers help in Efficient Fleet Management?
The transport and logistics industry has become very competitive today. Therefore, it has become essential that fleet operators align themselves with a tracking partner that understands their business and can meet their service requirements. PISTA GPS Tracking Software provides tracking and asset management solutions tailor-made for every kind of business. The internet-based GPS technology provides fleet owners with full access and control for advanced vehicle tracking, fleet management and digital fuel monitoring. PISTA GPS trackers are thoroughly tested and certified devices that provide enhanced reliability and user security.
Conclusion
The GPS technology, because of its endless benefits, has turned out to be a boon for the transportation industry. The industry is all set to witness significant growth and challenges in the future. Organisations that employ robust fleet management systems will find themselves in a much better position compared to competitors.